What is Rotary and What Do We Do?
Rotary is a worldwide organization of men and women who are business and professional leaders. Rotary provides humanitarian services, encourages high ethical standards in all vocations, and helps build goodwill and peace in the world. Approximately 1.2 million Rotarian's belong to more than 31,000 Rotary clubs located in 166 countries.

The main objective of Rotary is service in the workplace, in the community and throughout the world. Rotarian's develop and support community service projects to address needs in their local communities and in the international community. Rotarian's sponsor international student exchanges for high school age youth, offer college scholarships for foreign study and provide cross-cultural learning experiences for business and professional persons. Through the Polio Plus Program, Rotary has been a leader in the eradication of Polio worldwide. The Rotary motto is "Service Above Self."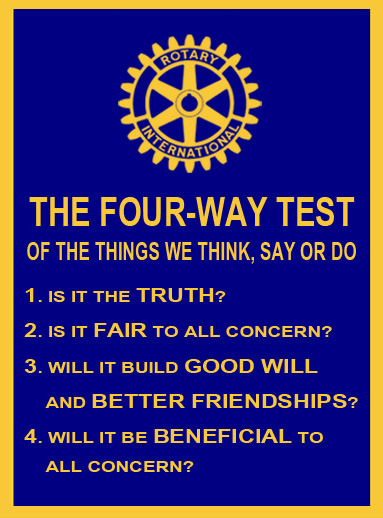 What Is The Four-Way TEst
The Four-Way Test is a nonpartisan and nonsectarian ethical guide for Rotarian's to use for their personal and professional relationships. The test has been translated into more than 100 languages, and Rotarian's recite it at club meetings:
Of the things we think, say or do
Is it the TRUTH?
Is it FAIR to all concerned?
Will it build GOODWILL and BETTER FRIENDSHIPS?
Will it be BENEFICIAL to all concerned?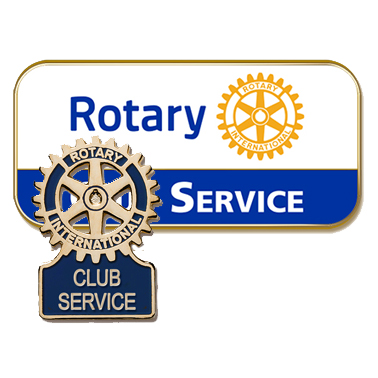 We channel our commitment to service at home and abroad through five Avenues of Service, which are the foundation of club activity.
Club Service focuses on making clubs strong. A thriving club is anchored by strong relationships and an active membership development plan.
Community Service encourages every Rotarian to find ways to improve the quality of life for people in their communities and to serve the public interest. Learn more in Communities in Action: A Guide to Effective Projects.
International Service exemplifies our global reach in promoting peace and understanding. We support this service avenue by sponsoring or volunteering on international projects, seeking partners abroad, and more.